Minions - The rise of Gru
Starring:  Danny Trejo, Dolph Lundgren Michelle Yeoh, Jean-Claude Van Damme
In the heart of the 1970s, amidst a flurry of feathered hair and flared jeans, Gru (Steve Carell) is growing up in the suburbs. A fanboy of a supervillain supergroup known as the Vicious 6, Gru hatches a plan to become evil enough to join them. Luckily, he gets some mayhem-making back-up from his loyal followers, the Minions. Together, Kevin, Stuart, Bob, and Otto – a new Minion sporting braces and a desperate need to please – deploy their skills as they and Gru build their first lair, experiment with their first weapons, and pull off their first missions. When the Vicious 6 oust their leader, legendary fighter Wild Knuckles (Alan Arkin), Gru interviews to become their newest member. uberisation of society and the privatization of justice.
YAHOO PLUS
Starring:  Ifeoma Obinwa, Ken Erics, Somadima Adinma
Frustrated by their failure to break into Nollywood, two childhood friends, Ose and Abacha went into fraud as a side hustle. Unluckily for them, Yahoo doesn't pay them as quickly as they expected. Luckily for them, Mansa a Hong-Kong based crime lord offers to help them by introducing them to Yahoo+.
SURVIVOR
Starring: Broda Shaggi, Mr Macaroni, Mc Lively, Chinonso Arubayi, I GO SAVE, Chris Iheuwa, Tony Akposheri
When a road trip goes wrong, it is all man for himself. Survivors is laced with comedy and drama
A True Blue June
Starring: Charles Okocha, HASSAN HASSAN, OT BOLTS, Segun arinze
Ayomide Kashoro, a philanthropist and man of the people, vies for the governor seat, as it transitions from a military to civilian rule and events take a dramatic turn…
Ile Owo
Starring:  Bisola, Efa Iwara, Kiekie, Temisan Emmanuel
Busola has forever been unlucky with love. Pressure by society and her parent to tie the knot as a means to lift her family out of poverty she finally meets Tunji - the perfect man. At first, Busola struggles to understand why a billionaire would choose to marry her but after she accepts his proposal of marriage, a series of increasingly disturbing discoveries lead her to a truth she could never have imagined.
Silent Baron
Starring: Jibola Dabo, Nancy Isime, Ngozi Nwosu
A young man Anselm specializes in using young ladies in his illicit drug trafficking. He promises to marry them, lures them with gifts and sweet words, convinces their parents that he is honest and gainfully employed, only to take advantage of the ladies innocence and naivety to use them as his drug Courier. A lot changes as Anselm crosses path with Frank, an NDLEA officer.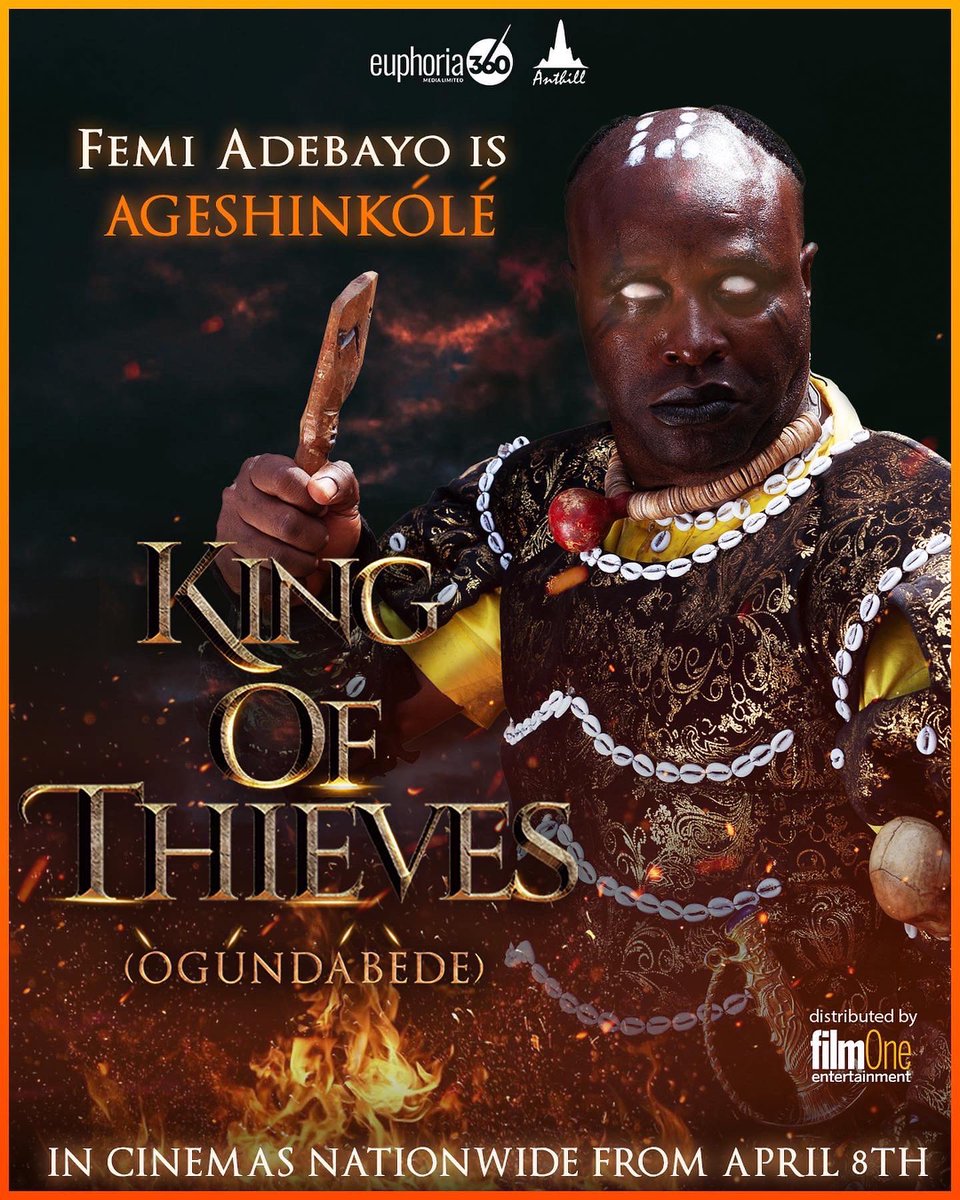 King of Thieves
Starring: Femi Adebayo, Odunlade Adekola, Dele Odule
Will the great kingdom of Ajeromi survive this incoming monstrosity!!!

Who will stand up against Ageshinkole!!!
Doctor Strange
Starring:  Benedict Cumberbatch, Benedict Wong, Chiwetel Ejiofor, Elizabeth Olsen
Dr. Stephen Strange casts a forbidden spell that opens the doorway to the multiverse, including alternate versions of himself, whose threat to humanity is too great for the combined forces of Strange, Wong, and Wanda Maximoff.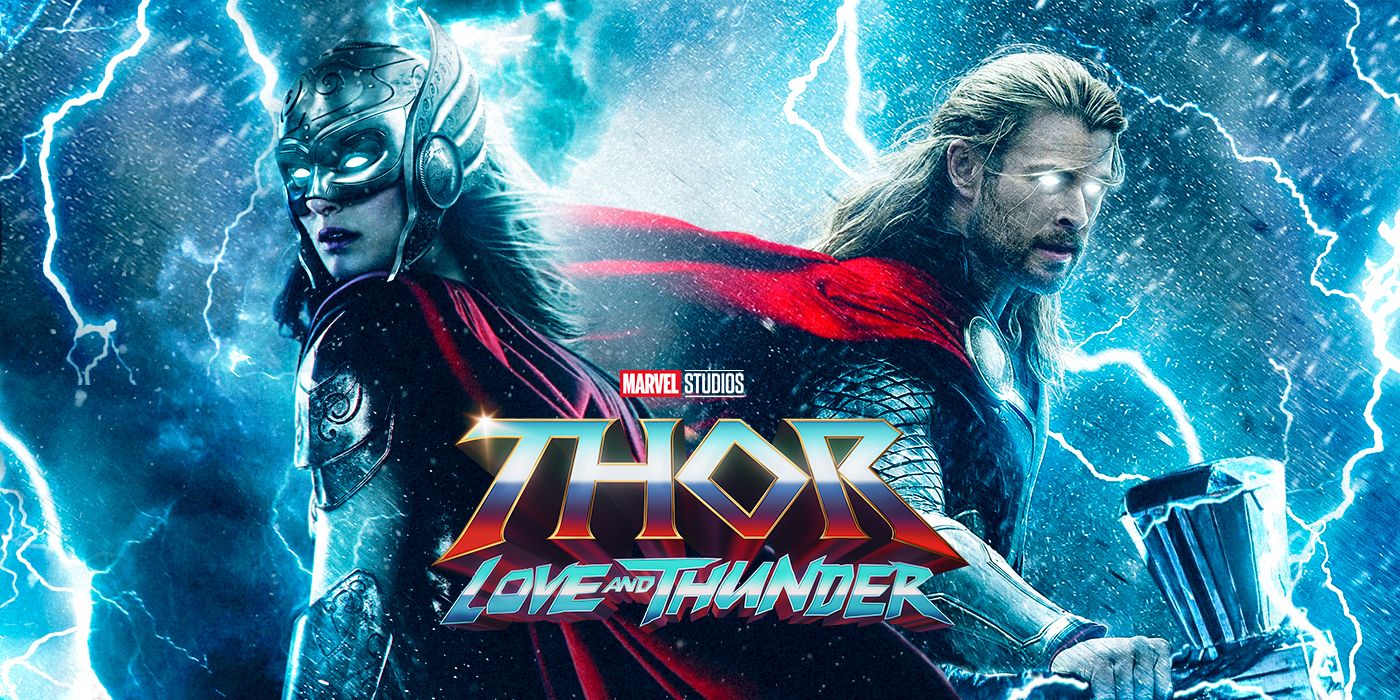 THOR LOVE AND THUNDER
Starring: Chris Hemsworth, Natalie Portman, Jaimie Alexander
Thor: Love and Thunder is an upcoming American superhero film based on the Marvel Comics character Thor, produced by Marvel Studios and distributed by Walt Disney Studios Motion Pictures. It is intended to be the direct sequel to Thor: Ragnarok and the 29th film in the Marvel Cinematic Universe.
GRAY MAN
Starring:  Ana de Armas, Billy Bob Thornton, Callan Mulvey, Chris Evans
When the CIA's most skilled operative-whose true identity is known to none-accidentally uncovers dark agency secrets, a psychopathic former colleague puts a bounty on his head, setting off a global manhunt by international assassins.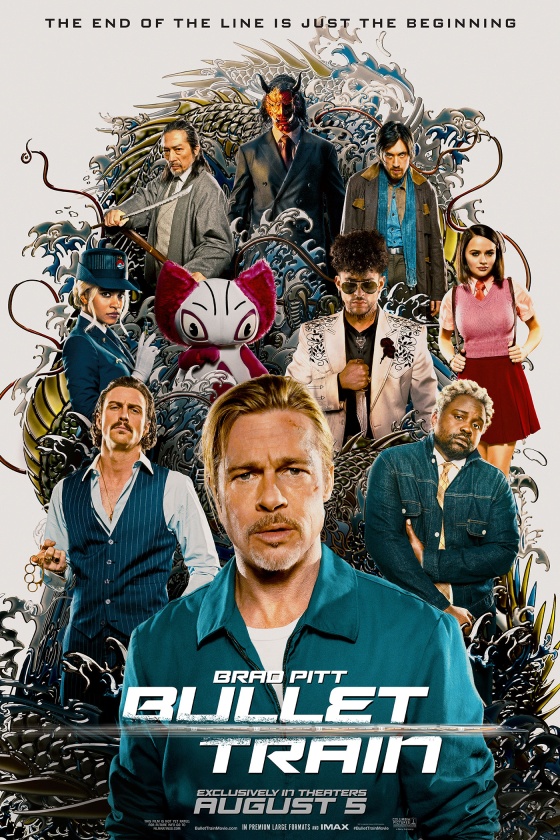 Bullet Train
Starring:  Aaron Taylor-Johnson, Andrea Muñoz, Brad Pitt
Trained killer Ladybug wants to give up the life but is pulled back in by his handler Maria Beetle in order to collect a briefcase on a bullet train heading from Tokyo to Morioka. On board are fellow assassins Kimura, the Prince, Tangerine, and Lemon. Once on board the five assassins discover that their objectives are all connected.
The Blackphone
Starring:  Banks Repeta, Braxton Alexander, Ethan Hawke
Finney Shaw is a shy but clever 13-year-old boy who is abducted by a sadistic killer and trapped in a soundproof basement where screaming is of no use. When a disconnected phone on the wall begins to ring, Finney discovers that he can hear the voices of the killer's previous victims. And they are dead-set on making sure that what happened to them doesn't happen to Finney.
Enjoy the latest movies with along with delicious snacks and drink from our concession.
Movie Ticket
Enjoy exclusive access to our park while you watch the latest movies with sweet popcorn and a chilled drink at an affordable price
Popcorn
Enjoy fresh and delicious popcorn while you watch your favorite movie
Hot Dog
Tired of popcorn? You can try out our delicious Hot Dog
Learn about our prices or contact us for enquiries